Field BIM & FM Services Support
SteelTech offer unique such as VCAM-BIM, NavisWorks Add-On's. Our Field BIM and FM Services addresses Project Lifecycle Management thru advanced BIM tools that can be used on construction sites, design office in integrated way. Below tasks & processes are addressed thru BIM tools.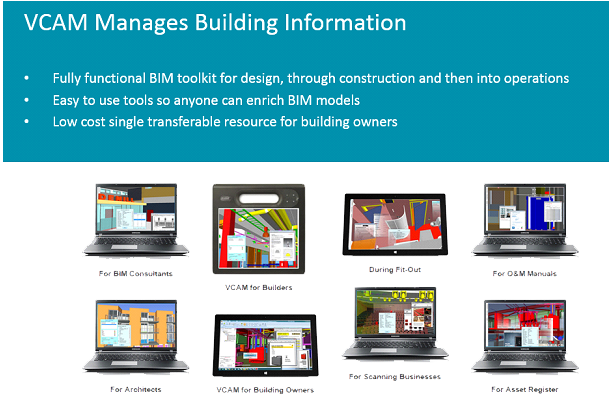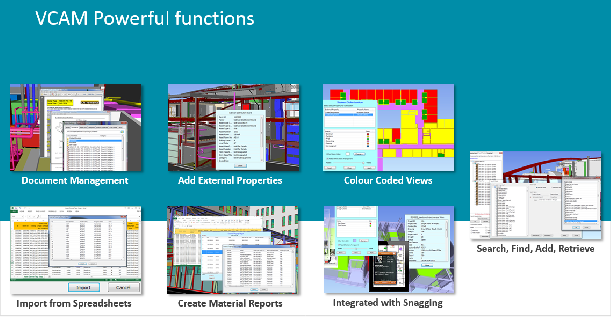 Field-BIM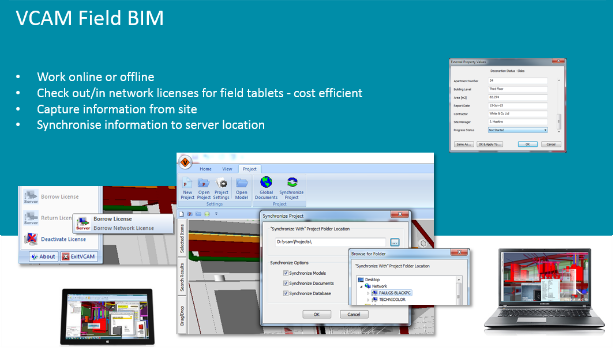 Construction Documentation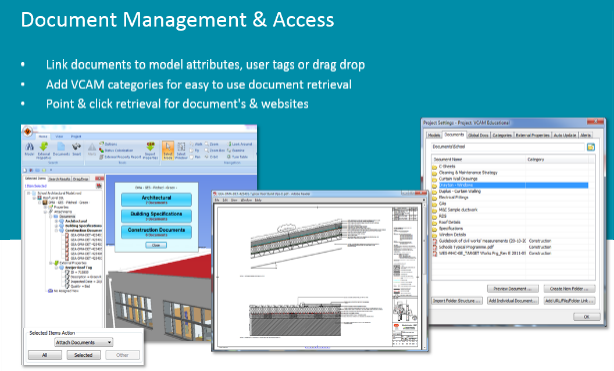 Project Status Monitoring by "Thematic Representation"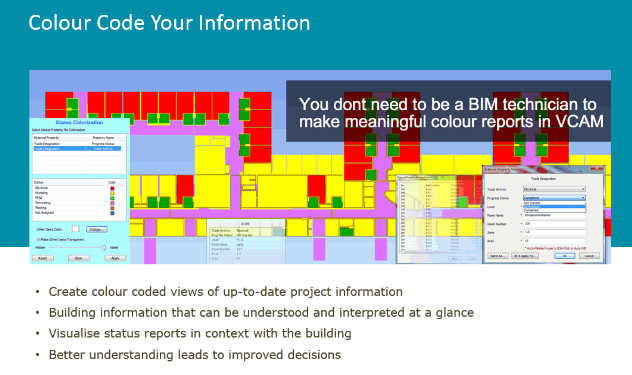 VCAM Tools for Facilities Management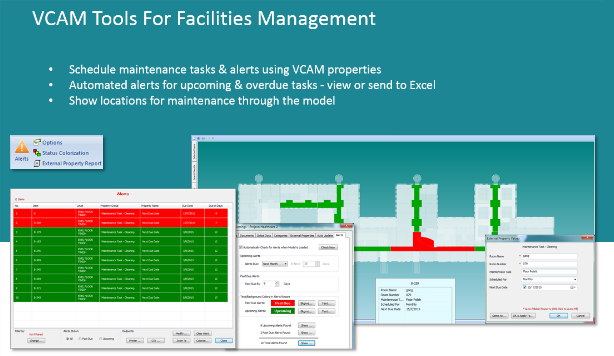 Model based document access
With its unique model based document & information access our BIM-FM offering helps owners and facilities managers better understand the buildings they operate. Use of 3D models makes it easier to access O&M information when it's needed by simply clicking on an object in the model. Owners may view their buildings as a federated model or by individual disciplines. This flexibility provides facility managers with the best possible understanding of a building and its systems. BIM-FM process offers the unique capacity to Connect, Correlate and collaborate all project data to a 3D model or BIM during the design, construction or maintenance phases of the building lifecycle. Our solution can be utilized on all types of new construction or existing assets, whether commercial, infrastructure or resources.